BIGHORN WEB DESIGN is a professional Web site development and hosting service located in Buffalo, Wyoming. We develop professional and affordable Web sites to help you promote your business or organization on the World-wide Web. Our specialties include the development of web sites for tourism and travel related businesses including Guides and Outfitters and ranches, but we build professional web site solutions for most all types of businesses and organizations. We are a member of the Buffalo, Wyoming Chamber of Commerce, Discover Historic Buffalo, and the Kaycee, Wyoming Area Chamber of Commerce.
We also specialize in high quality digital photography for your web site or advertising promotion. We can provide sharp color photographs on quality photo paper at a reasonable price or on a CD or other electronic media in many popular custom formats and sizes. We have the largest stock collection in the area of digital photos of mountains, scenery, wildlife, events and many other themes. We also specialize in shooting custom digital photos to help make your web site or other advertising as original and as visually appealing as possible. Be sure to visit our Stock & Custom Digital Photography Pages to view samples of our photographs.
Bighorn Web Design can also create graphic and advertising designs for you, your business or your organization. We have developed graphic advertisements for many magazines and other printed publications. Graphic advertisements can be created in almost any popular size, color, resolution and format. They can be delivered to your or your publisher via e-mail or disk media. See our Graphic and Advertising Design page for samples of our work.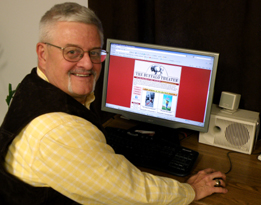 Rob Yingling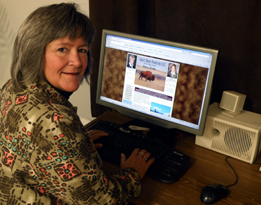 Lisa Yingling

Our large collection of digital photographs is made available to our advertising clients.
If you have an Internet problem you want to solve, or if you need training on how to use the Internet, we provide low-cost consulting services and individual instruction to assist you in any way we can.
We are a local home-operated business with many years of experience, and we take great efforts to make web development, web hosting, web maintenance and our other services affordable for our customers.
We encourage you to examine the web sites that we built and/or maintain. If you need more information on what a web site can do for your business or organization, please call or e-mail us for more details or a FREE quote or consultation!